Oolong Tea Introduction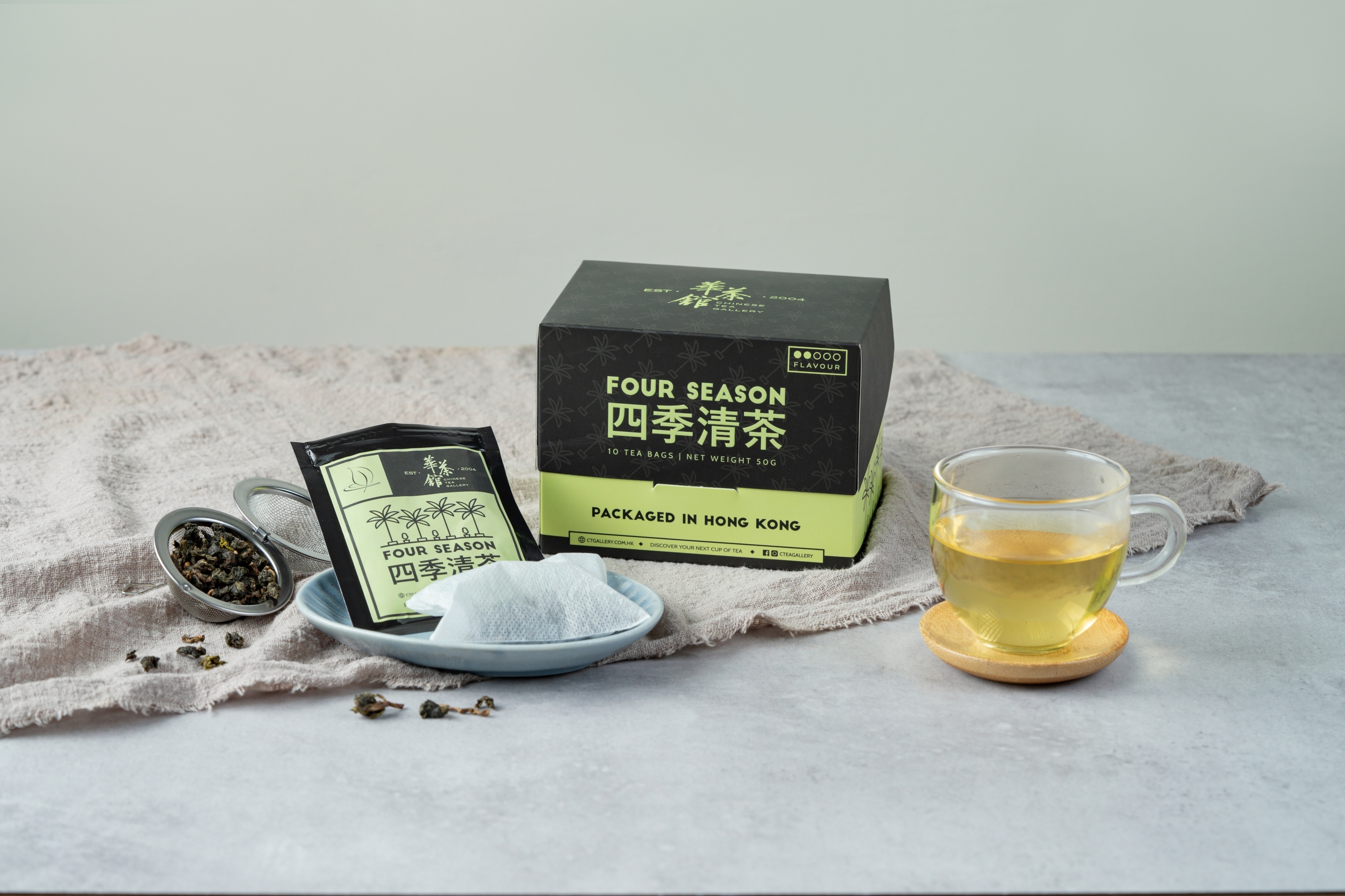 There are many types of oolong tea and can be brewed hot or cold. Interestingly, Oolong tea can derive into different flavours, textures, and colour based on degrees of fermentation, some flavours tend to bring out a sense of refreshing fragrance, while some have a mellow cooked fragrance, and a smoky scent of flavour. Heavy Roasted Oolong has the longest fermenting period, and thus will have dark red colour; In contrast, Iron Goddess will be in golden yellow due to its shorter period of fermentation.
To emphasize the importance of Oolong Tea, Taiwan established the "Tea Research and Extension Station", council of Agriculture for the purpose of tea-tree growing and technology improvement, they study specific margins of mountains that are served for tea-growing, as each mountain consist of different flavours depending on altitudes.
In Contrast, China is the main source of "Iron Goddess" species, there have "Anxi Iron Goddess" which belongs to light roasting, while "Fujian Iron Goddess" belongs to heavy roasting, and Guangdong has "Phoenix Single Cluster " as a luxurious type of Oolong.
Chinese Tea Gallery sourced a variety of Oolong Tea as mentioned above, and we now prioritizing on finding the best one that fits Hong Konger' lifestyle, we utilize Oolong Tea to infuse with fruits and plants to modernize tea culture, such as our popular pick - Peach Oolong.
Oolong Tea Collections
Peach Oolong
Our Peach Oolong are in-house developed for several months, and finally able to blend a flavour that everyone will love. The tea is a combination of fruit and Oolong Tea, it is sugar-free healthy and has a refreshing taste. Peach oolong tea is wonderful when cold-brewed, you can smell the delightful peachy fragrance combined with a lightly roasted oolong tea way before it is served, it lingers a refreshing & cooling sensation across your palate. Benefits include cooling the body and helps to reduce the risk of developing bad cholesterol levels.
Number 12
The Taiwanese Oolong Tea, which is characterized by its "silky and milky aroma", a signature drink that wellness warriors will enjoy. It helps to lose weight, lower cholesterol, and protects the liver. The "Tea Research and Extension Station" in Taiwan conducts research through the breeding of tea trees. After twelve times of research and development, tea tree was successfully produced, and the tea is named as "Taiwan No. 12" emphasizing the twelve times of development.
Four Seasons
The uniqueness of this historical Taiwan tea comes from its consistent quality and its ability to cultivate all year round. The smooth and soft sensation proves to be an all-time favourite for those who are not used to the strong aftertaste of oolong tea. Four Seasons can help to improve appetite and enhance digestion, it belongs to the lightly roasted Oolong family, and thus it is named as "Taiwan Four Seasons Spring Tea".
Iron Goddess
A familiar taste that every Hong Konger will recognize upon sipping, as it is a traditional Oolong Tea. It has a feature of golden yellow with a hint of floral fragrance, and is developed from Anxi County in Fujian Province. The tea has a long-lasting mellow and floral taste with a fragrant aftertaste.
Oriental Beauty
A signature tea from Taiwan with a unique fragrance called: Baihao Oolong. Rich in natural ripe fruit aroma and honey aroma, it exudes a touch of honey sweetness when entering the throat. The tea has an interesting natural harvesting process, the tea leaf is required to be bitten by small green leafhoppers, the tea leaves then trigger its own defence mechanism to produce a natural honey fragrance, then it will be harvested by the farmers. Oriental Beauty has both the sweet and mellow aroma of oolong tea, while has a rich aroma like black tea. It helps to calm the mind, lowers cholesterol, and has an antioxidant effect, which is deeply loved by ladies.
Honey Oolong
A family member of Oriental Beauty but has a lower degree of fermentation. Difference is its production process, Honey Oolong needs to be kneaded until the tea leaves are in a ball shape, colour is golden yellow. Similarly, after being bitten by a small green leafhopper, the tea leaves will emit a honey-taste aroma.
Ginseng Oolong
Ginseng Oolong is famous for its unique licorice scent and taste, tangy, sweet, and has a strong long-lasting ginseng aftertaste, which helps to reduce greasy and fat, and nourish the stomach. Ginseng oolong has a unique shape, each of which is moderate in size and smooth in appearance like river pebbles.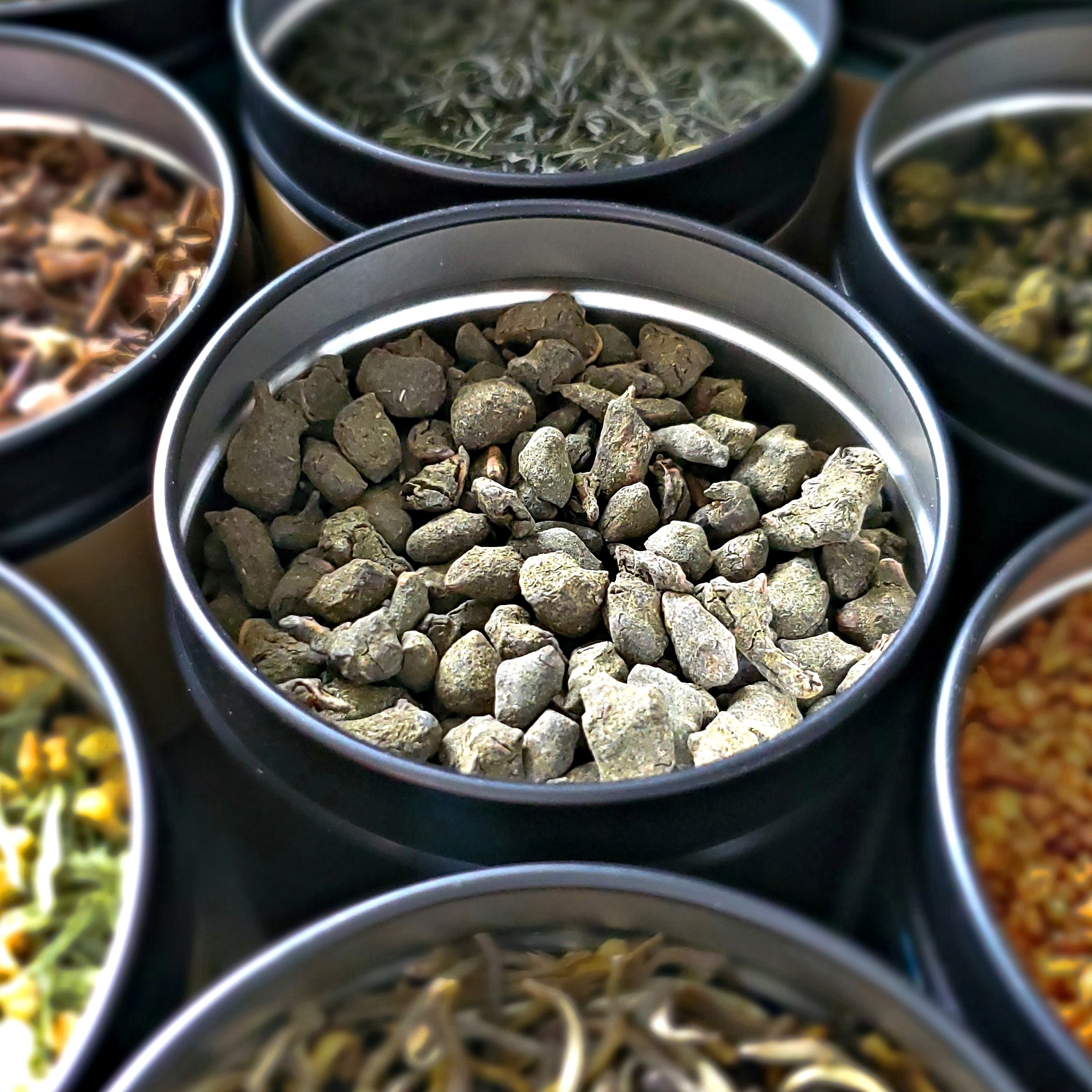 Oolong Tea FAQ:
How to brew a healthy Peach Oolong Tea?
First add 500ml water (5g tea bags/ 5g loose leaves). Gently placed the tea into the fridge until it is cold, usually it will take at least 3 hours. The more hours of steeping, the better flavour it will extract from the tea leaves. Finally, feel free to add some syrup if you enjoy sweetness!