Green Tea Introduction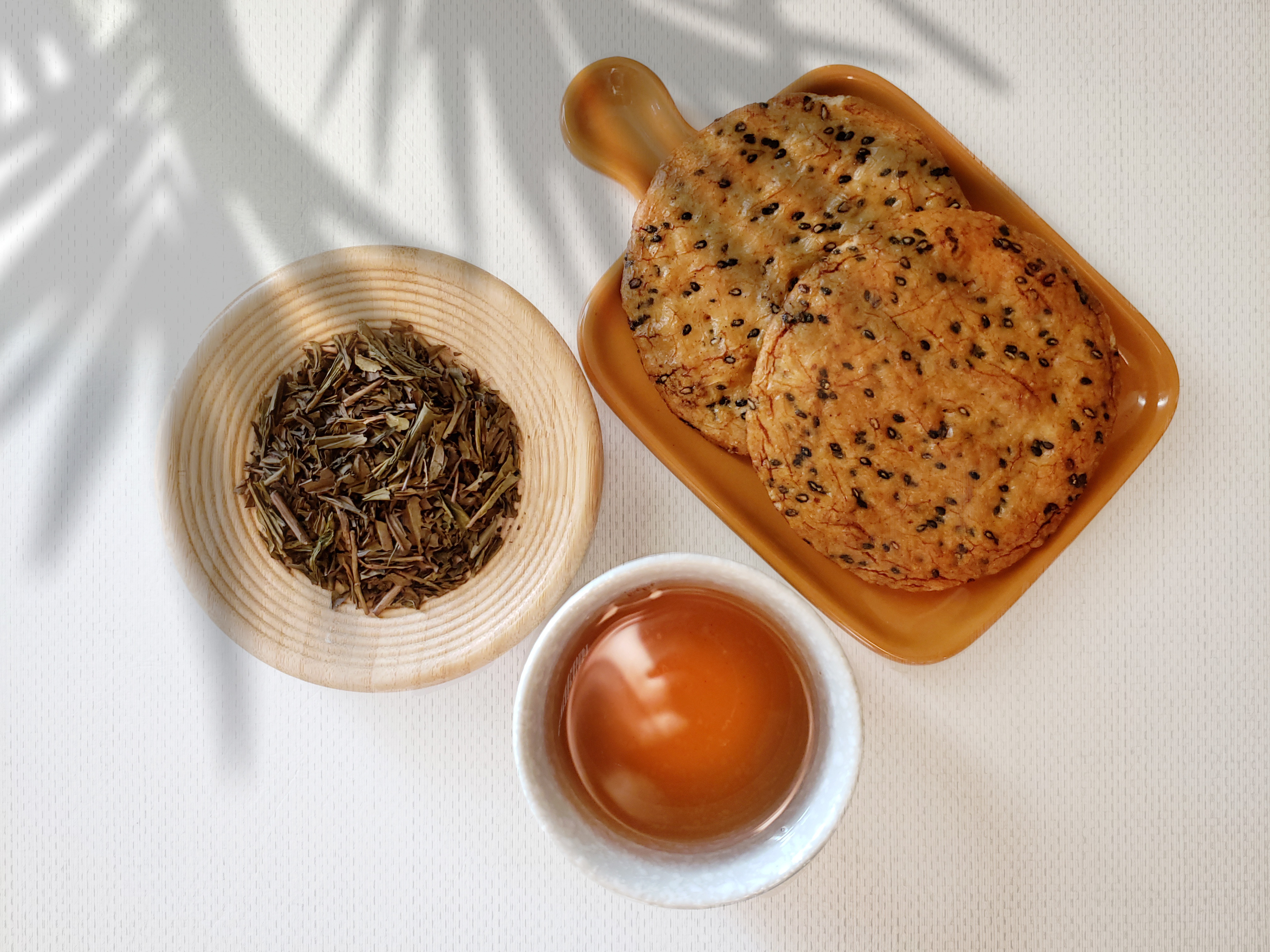 Green tea is well-known for its healthy nature because it is rich in catechins and is a kind of tea that has not been fermented, which means the tea has a high concentration of antioxidants. Green tea has a light green to yellow tone of colour after being steeped in hot water. Upon sipping, it will exude a sweet grassy fragrance, like nectar after rain.
Japanese Green Tea is quite different compared to Chinese Green Tea, difference rely on tea making process, Japanese style majorly focus on long-period of "tea-steaming" technique to process tea, and thus will enhance the tea flavour and healthy benefits. As a result, this is one of the reasons why Japanese people have a longer life expectancy.
Green Tea Collection
Shizuoka Sencha
Sencha has a vegetal aroma with a mellow taste, sencha is rich in "catechins" that help with antibacterial. Sencha is a popular traditional tea in Japan because it accounts for more than 80% of Japan's national production.
Shizuoka Genmaicha
A roasted-rice flavoured tea combined with Sencha. The tea is an amazing drink when you are slightly hungry as it has a toasty rice aroma with a smoothing silky vegetal flavour. Some benefits include well-aging, and skin health.
Matcha Genmaicha
Same tea making process as Genmaicha, which has both roasted brown rice and Sencha, and now including Matcha to add a vegetal and has a note of umami to add an extra layer of flavour upon sipping it.
First sip will consist of Matcha, Second sip will be Genmaicha, it is a very interesting and magical drink.
Shizuoka Hojicha
Hojicha is basically Sencha that are roasted at high temperature during the production process. The colour will change from green to dark brown, and the taste is smoky and has a caramelized aroma.
The major benefit is the amount of caffeine will be reduced significantly, so culturally children and elderly will choose Hojicha as a drink after dinner, which can not only relax your spirit, but also relieve anxiety.
Shizuoka Kukicha
Healthiness comes from the stems of high-quality Green Teas, which are carefully selected and will consist of strong umami taste and an astringent fragrance aftertaste.
It is rich in nutrients because plant nutrients are majorly contained in the Stem, which contains amino acids. Amino acids are high-quality proteins, it helps to generate energy to your body, regulate digestion, and support immune system.
Kokeicha
A premium tea that is extremely rare in Hong Kong. Uniqueness comes from the shape of tea that requires 3 types of green tea as mixture.
Upon sipping, a mellow green tea flavour will first impact your palette and will have a matcha aftertaste flavour. Premium Green Tea has less fermentation process and is rich in theanine, which can help improve learning ability, memory, and sedative effect.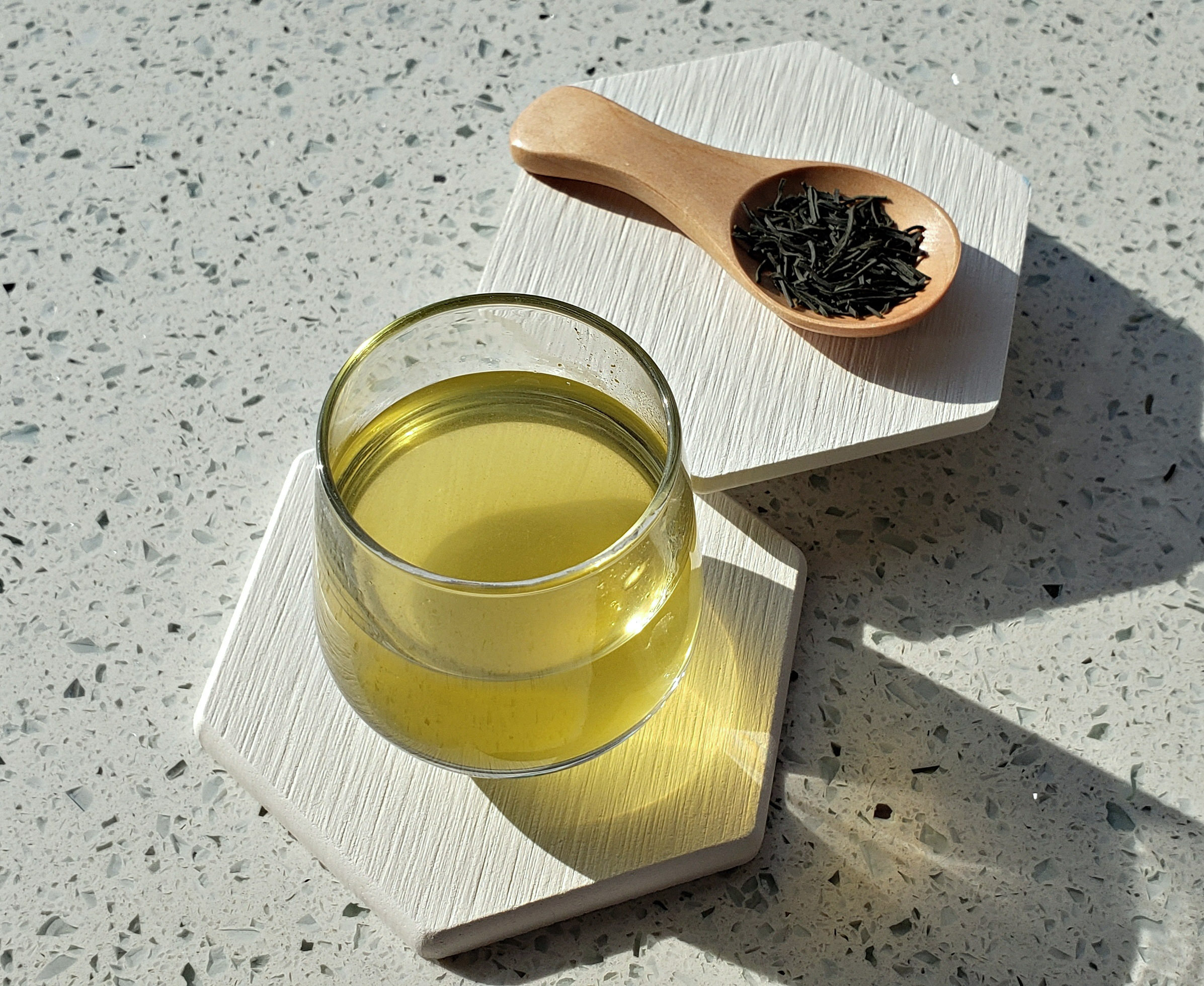 Green Tea FAQ
Green tea has zero-caffeine?
All green teas have caffeine, but are relatively mild in Hojicha. Also, Japan technique relies on "tea steaming" technique to lower caffeine. Compared to China, "pan-fried" technique is introduced to enhance strong flavour in a short period of time but also increased caffeine.
Which traditional tea that is widely accepted in Hong Kong?
Jasmine tea will be primary choice, my grandfather has distributed Jasmine Tea to restaurants for 60 years, and it has been adjusted & improved several times, so there will be a refreshing feeling upon tasting.