Golden Buckwheat Introduction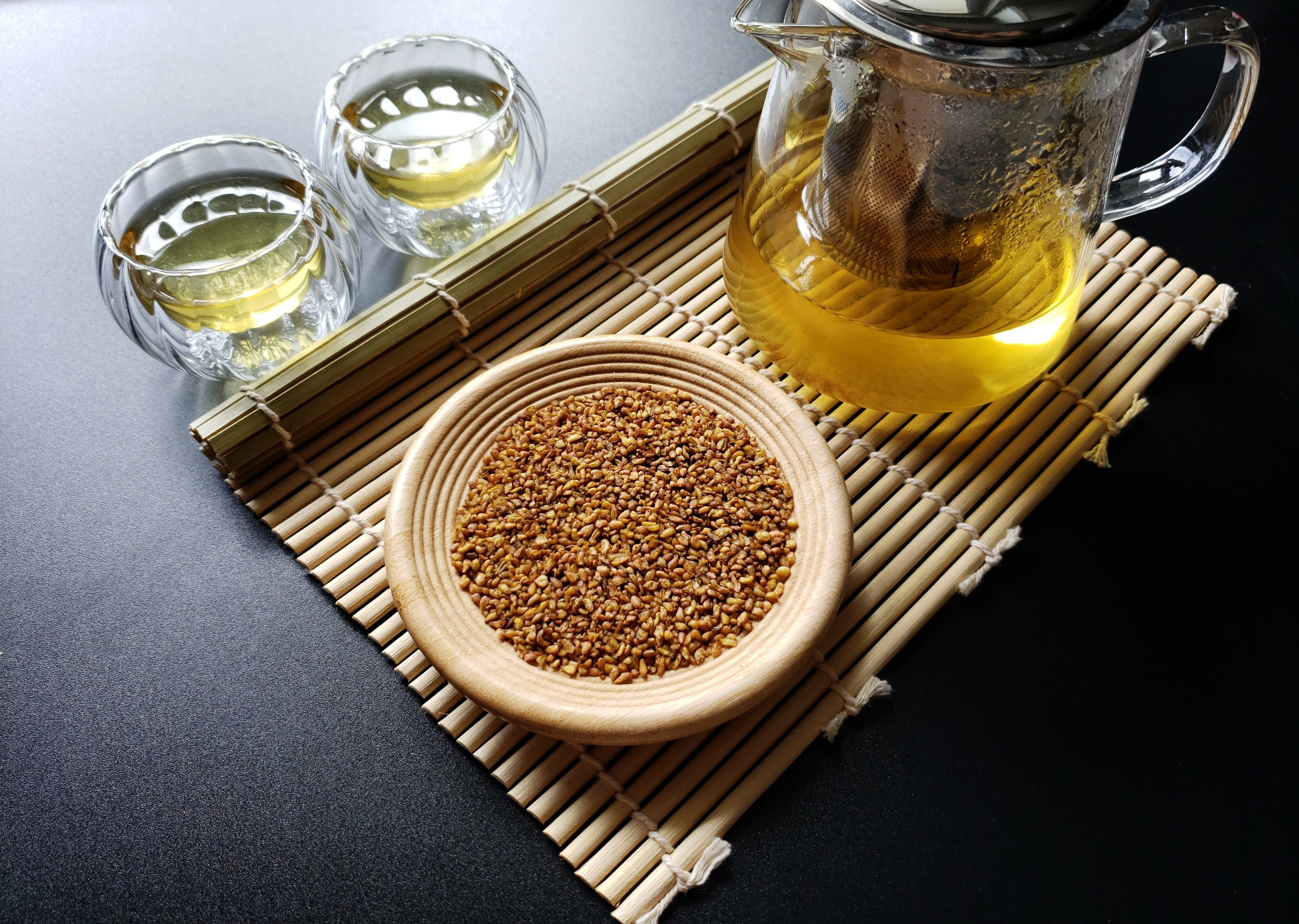 Zero-caffeine is its attractive attributes along with its toasty nutty flavour. Golden Buckwheat is one of the brown rice categories, at the same time, it has been designated as "Nutritional Gold" by international nutritionists as one of the most potential crops.
Golden buckwheat tea is a very nutritious, it can be served both cold and hot, so it is also a drink that quite popular in Japanese, Korean, and Chinese restaurants.
Before processing, Golden Buckwheat was just an ordinary Buckwheat tea that taste bitter, but after roasting, removing the buckwheat husks, and other processes to enhance the wheat flavour, will thus become golden yellow colour, and will transform into a light nutty, earthy taste, and pan-fried rice aroma, so it is different from the taste of an ordinary buckwheat tea.
Golden Buckwheat' soluble fiber content is much higher than rice by 4 times, and 2.7 times of wheat. Benefits include effectively reduce edema, blood pressure, blood sugar, cholesterol, and improve body' immune system. Interestingly, Golden buckwheat tea is called "Soba Cha" in Japan, and "Memil Cha" in Korea.
Golden Buckwheat - FAQ
How to cold brew Golden Buckwheat Tea?
8 grams of tea together with 500 ml of water, fridge it for 3 hours or more, then enjoy the delicious drink that gives a chilling sensation to cool down your body.
What tea family does Golden Buckwheat Tea belong to?
Golden Buckwheat Tea does not have any tea leaves involved, so why does it call tea? They are zero-caffeine and considered as one of the finish products of plants and crops. Therefore, it is considered as Buckwheat Tea family.
How to hot brew Golden Buckwheat Tea?
8 grams of tea together with 300 ml of 90 ~ 100℃ hot water, and brew for 1 minute. There you go, enjoy!